With summer coming up, there is an old saying that comes to mind – "Idle hands are the devil's workshop."  Regardless of grades and class performance, the vast majority of students I see are bright people who are looking for a challenge to which they can rise.  As someone who was once a student bored in classes, I very much understand the need for something to keep the mind active and engaged.  To stamp the word "OLD" on my forehead, many of the options below were not available to me when I was the ages of my students, thanks to the evolution of the Internet, but all are great options for minds that need a little more engagement.
For readers with voracious appetites, Project Gutenberg is going to be your new library.  All of the books on the website are in public domain (no longer have copyright protection), and the library is still growing, to include readable versions of the stories, as well as audiobook versions of many stories, and many works in languages other than English, for the multilingual reader.  While you won't find the latest fad book on Project Gutenberg, you will find everything from classic stories that have more than stood the test of time, such as the Sherlock Holmes stories, to stories about the myths and legends for various cultures, perfect for children.
For the more analytical mind, Project Euler is a way to test your meddle against mathematical and algorithmic problems.  Many of the problems are designed so that thinking about the puzzle can take some time, but, with a good method, the actual process of getting the answer will take less than a minute.  Some of these can require some programming savvy to solve, but that just means it's time to…
Learn a new skill
Be it picking up programming, or starting a little carpentry, learning new skills and picking up new hobbies not only fills time, but provides a great brain-boost – studies are showing that learning new, challenging skills boosts memory.  There's a number that floats around, that it takes 10,000 hours to master a new skill, but don't let that daunt you – that's if you're looking to master it to the level of doing it professionally.  Thinking about learning the ukelele?  It only takes about 20 hours of good practice, in any skill, to get to the level of doing it as a proficient hobbyist, which is little more than maybe a few weekends before you start serenading friends!  (Unless you're like me, and don't have a singing voice.)
Looking for a good new word?  Here's one: "portemanteau."  It's the term for a word created by mashing two other words together, like "education" and "entertainment" to make "edutainment."  (Fun fact: Portemanteau is itself a portemanteau of "porter" and "manteau", both French, respectively meaning "to carry" and "coat," meaning "coat hanger" or "coat rack.")  Edutainment is a great way to pass the time, and I find TED Talks to usually be very mind-opening and a good place to find new perspectives on things.  The videos range from the
methods used in human beatboxing
, to
ways to revolutionize 3D printing
, to
how pickpockets get away with their thievery
.
Also, that number in the previous section, 20 hours?  Learned that from
another TED Talk
!
Like a good story, but want something a little more "real" than the works of literature? Storytellers at The Moth present true stories told live at events around the country without the aid of notes.  The stories can be streamed online for free from their website, and can range from hilarious to dark, but all of them keep it real.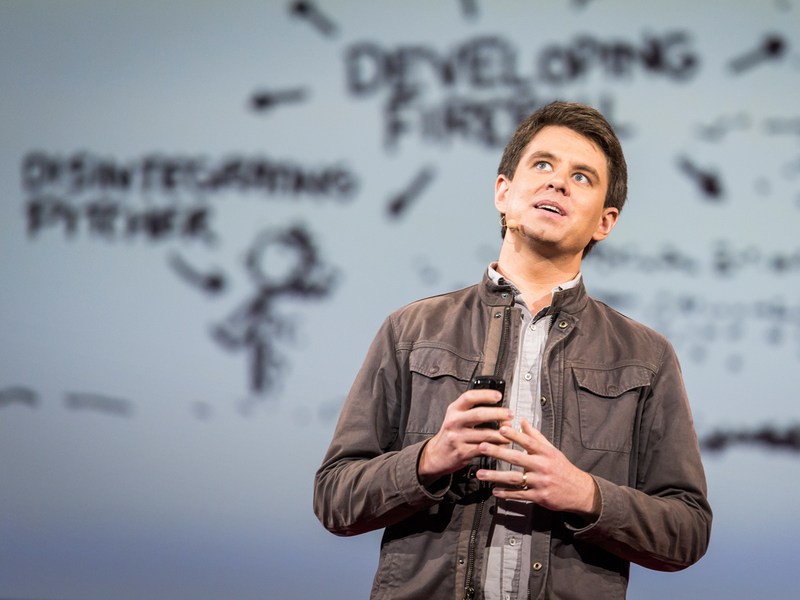 A personal favorite of mine, "What If?" takes the absurd questions people have, and answers them with science!  Randall Munroe, the author of the xkcd webcomic and (at the time of this posting) two best-selling books, addresses such varied topics as "What would happen if you tried to hit a baseball pitched at 90% the speed of light?," "If every person on Earth aimed a laser pointer at the Moon at the same time, would it change color?," and "What if New Horizons hits my car?"  Often infused with the question of "What if we tried more power?" to ramp up just how much the questions can push the boundaries of reality, these "Seriously Scientific Answers to Absurd Hypothetical Questions" are sure to delight!
… despite how many of them, as we add more power, turn into doomsday scenarios.
According to the students reading this post, I just wrote the most evil thing I could – I'm encouraging classes during vacation time.  However, Oxford offers more than just preparation for the next school year.  We have new classes for Speech and Debate, Building a Computer, and an Introduction to Programming course with some very cool design work that many of our employees want to take.  If any of those topics sound interesting to you, be sure to sign up before they take all the spots!
Contact us at 949-681-0388.